Offshore Development

I have used EXCEL Brothers for nearly two years and have been very satisfied with their work. I'm developing a complex business application using the full spectrum of Microsoft technologies, and EXCEL Brothers has been able to handle all aspects of this development, including graphic design, html, C#/.NET, and SQL server stored procedures. In addition, they are very easy to work with and responsive to my needs. I can recommend them without hesitation as a great resource for cost effective software development...

John L.
CTO and System Architect
Quality Assurance
Quality has always been in the center of EXCEL Brothers's attention as it is the straight way to customers' satisfaction. We approach quality assurance from various positions, guaranteeing international level of quality of processes and products.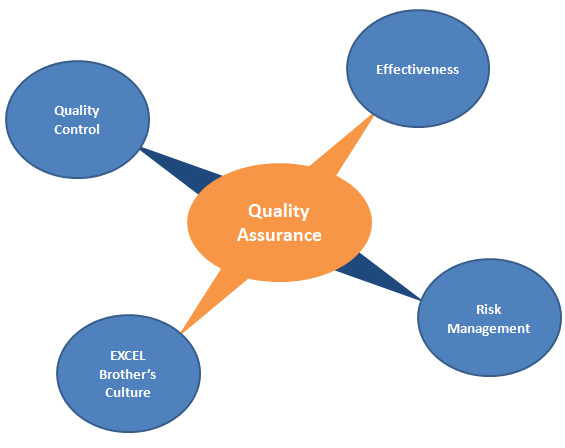 Effectiveness

Careful and flexible planning
Skills and Expertise
Responsibilities

Risk Management

Detailed Documentation
Backup Systems
Process Automation

EXCEL Brothers's culture

Team spirit
Motivation
"Customer first"

Quality control
We are using our QA and Software Testing Services to guarantee product quality for our customers.