Offshore Development

We view EXCEL Brothers as an extension of our own company rather than merely a contract resource. Thanh's team have exceptional knowledge of ASP.NET and web programming in general and most importantly they deliver good applications, on time and to budget. I wouldn't hesitate to recommend EXCEL Brothers for any web application work.

Dave Glynn - Technical Director
Atomic Web Solutions - United Kingdom
Quality Assurance
Quality has always been in the center of EXCEL Brothers's attention as it is the straight way to customers' satisfaction. We approach quality assurance from various positions, guaranteeing international level of quality of processes and products.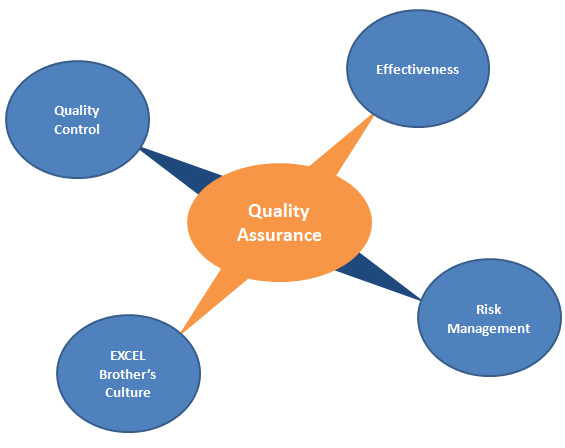 Effectiveness

Careful and flexible planning
Skills and Expertise
Responsibilities

Risk Management

Detailed Documentation
Backup Systems
Process Automation

EXCEL Brothers's culture

Team spirit
Motivation
"Customer first"

Quality control
We are using our QA and Software Testing Services to guarantee product quality for our customers.