Demos

Outsourcing web development to EXCEL Brothers worked out great for me. I had an idea and a very small budget to test an ad supported website concept. EXCEL Brothers was able to develop the site and get it launched within my tight budget parameters. Having developed multiple online businesses over the last 15 years, the ability to now utilize labor across the globe as though you are working with a team down the street opens up many previously unattainable business opportunities and the quality of work and diligence of the team is first rate.

Brad Feldman
Digital Media Entrepreneur - United State
Sample Demo Applications
In EXCEL Brothers, we are not only doing software outsourcing but also developing commercial products and components as our internal projects which demonstrate our experience in software development. These software demos represent some aspects of EXCELBrothers web development company experience and creative approach to software development.
You can see more examples of EXCEL Brothers software development expertise in our Portfolio.
Shopping Cart Software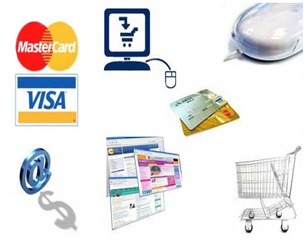 EXCEL Brothers has built e-commerce package that is one of our core expertises. This e-commerce module allows you to trade online using an 'enterprise level' e-commerce solution but at the cost of an off-the-shelf package. This core shopping cart software written on C#.Net, and MS SQL server, it has all necessary features to build an e-commerce websites.

This shopping cart software represents our innovative approach to web application development & software programming: it has a light and convenient interface for administration.
Contact us to get more in-depth information about our expertise, case studies and references.