Demos

We view EXCEL Brothers as an extension of our own company rather than merely a contract resource. Thanh's team have exceptional knowledge of ASP.NET and web programming in general and most importantly they deliver good applications, on time and to budget. I wouldn't hesitate to recommend EXCEL Brothers for any web application work.

Dave Glynn - Technical Director
Atomic Web Solutions - United Kingdom
Sample Demo Applications
In EXCEL Brothers, we are not only doing software outsourcing but also developing commercial products and components as our internal projects which demonstrate our experience in software development. These software demos represent some aspects of EXCELBrothers web development company experience and creative approach to software development.
You can see more examples of EXCEL Brothers software development expertise in our Portfolio.
Shopping Cart Software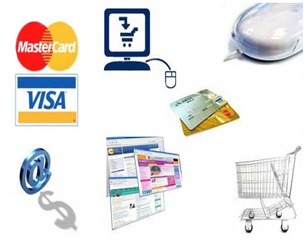 EXCEL Brothers has built e-commerce package that is one of our core expertises. This e-commerce module allows you to trade online using an 'enterprise level' e-commerce solution but at the cost of an off-the-shelf package. This core shopping cart software written on C#.Net, and MS SQL server, it has all necessary features to build an e-commerce websites.

This shopping cart software represents our innovative approach to web application development & software programming: it has a light and convenient interface for administration.
Contact us to get more in-depth information about our expertise, case studies and references.