Company

I have used EXCEL Brothers for nearly two years and have been very satisfied with their work. I'm developing a complex business application using the full spectrum of Microsoft technologies, and EXCEL Brothers has been able to handle all aspects of this development, including graphic design, html, C#/.NET, and SQL server stored procedures. In addition, they are very easy to work with and responsive to my needs. I can recommend them without hesitation as a great resource for cost effective software development...

John L.
CTO and System Architect
Partners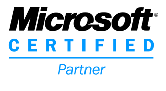 As the world's largest software company, its technology innovations, its people, our partnerships, and its day-to-day business make a meaningful contribution to the prosperity of communities and the sustainability of the planet.
Microsoft runs its business in five main divisions including:
Windows & Windows Live Division.
Servers and Tools Division.
Online Services Division.
Microsoft Business Division.
Entertainment and Devices Division.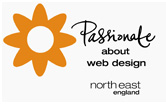 Atomic Web Solutions, an award-winning search engine optimisation (SEO), web (internet) marketing and web design agency based in the North East of England and working with a local, national and international client base
Atomic Web Solutions provide total new media solutions - brand, award-winning web design, print media, search engine optimisation and web (internet) marketing

Based in Richardson's Telecom Corridor, eLocomotive provides a range of web design and custom programming services. We specialize in interactive websites because they're the most effective tool for business today. Every entrepreneur knows that you've got to make the most from the tools at your disposal. The internet has proven to be a very powerful tool

Konxept Consulting, Inc. is a Toronto-based full service marketing and business consulting firm. We are passionate about transforming your company's vision into high impact marketing solutions. We provide world-class marketing and business research, development, design, and implementation services. Operating as your in-house marketing team, we seamlessly integrate your company's mission and business processes, developing high-performance tailored solutions, with all the benefits of outsourcing